Whether your business is a promising start-up or an established player, you need to meet and manage the challenges of cost management vis-à-vis revenue growth in a business environment where integration and consolidation is rapidly becoming the norm.
Moreover, these challenges have to be handled within thorough regulatory structure, which requires increasing reliance on technology, so as to effectively streamline and respond to organizational demands en route to profitability. This is the primary reason that suppliers are encouraging businesses to obtain more innovative software systems that can assist in leveling resources, streamlining processes and enhancing overall efficiency.
But which tools from software supplier Dubai can provide optimal help your company become more efficient, manage your business's growth and realize your business vision?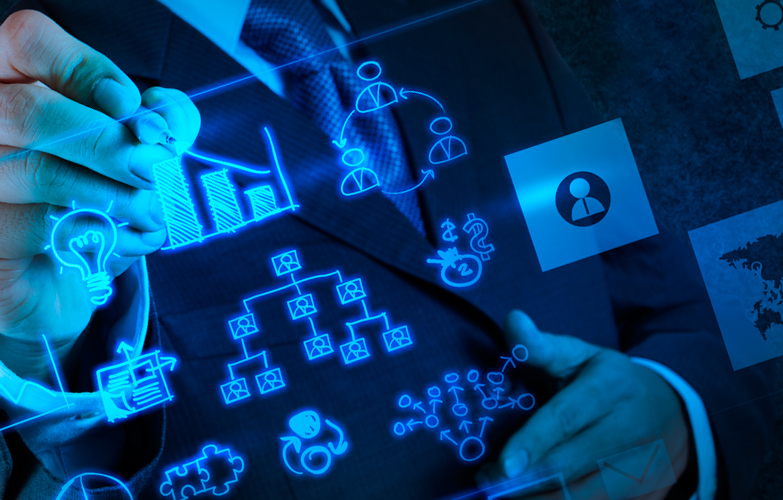 Software supplier in Dubai: Software Solutions that Deliver Amazing IT Experience
To make the most out of your business technology environment, you have to keep abreast with up-to-the-minute software and systems. More importantly, you have to ensure that these business tools are running at peak performance and working with maximum efficiency, especially with information workflows and business processes. Here are some of the must-have software business solutions that software suppliers recommend.
Microsoft Products – Reaching Millions of People in their Everyday Lives
Microsoft is still the undisputed top software vendor in the world and as the leading software company; it provides a plethora of products/services. In particular, products that cater to the needs of small-to-medium businesses are designed to develop breakthrough concepts, find creative solutions to business issues, and stay connected to what's most significant to the company. Microsoft offers web hosting, hosted applications, platform infrastructure, collaboration, and messaging software and services to end users/customers through a software supplier in Dubai, authorized to license the latest Microsoft products and deliver customized service with compliant cost structure. Below is a list of popular Microsoft products/IT solutions that can help you run and transform your growing business more efficiently.
-Office – it's all you need to create, communicate, and share documents from practically anywhere and everywhere. Microsoft Office is highly recommended by software supplier in Dubai.
- Windows 8 – a more efficient design that allows you to get more done in less time (and effort). It helps you keep valuable data safe with a more enhanced backup and security features. Furthermore, it enables you to find what you're looking for with just a few clicks.
- Windows Phone – a phone experience that your workforce will absolutely love. It provides the capability to stay productive, safeguard information, and keep in touch with the mainstream. You will simply be amazed at the increased productivity of your business.
- Windows Azure – enables you to build, host, and scale applications in Microsoft datacenters. Since there are neither long term commitments nor upfront fees, you only pay for resources you actually use.
- Windows Server Ask the advice to software suppliers in UAE and they will encourage you to buy this product.
- Lync Server (2010/2013) – enables your business to acquire voice, instant messaging, conferencing, and telephony solutions that support enterprise-level collaboration standards from a single interface. It provides the capability to do more with less, as it significantly reduces administrative and operational costs.
- Microsoft Exchange – helps lower IT costs. It's the cornerstone that builds a unified communication solution that helps increase productivity and manage risks better because of its (anywhere) accessibility.
- SharePoint Server – enables fast, anytime/anywhere access, and thus extends the boundaries to wide-range collaboration.
- SQL Server (2012/2014) – has been such an integral part of the Microsoft stack that it's nearly impossible to set up a Microsoft-based solution without the inclusion of the database. With the recently added new features, you can save even more time spent on everyday tasks.
2. Protection Software (Antiviruses) – Premium Protection Against Viruses and Other Threats to Your Business
All the Heartbleed, Edward Snowden, and NSA-spying stories in the news are enough to scare the light of day and overwhelm many businesses. But there's plenty you can do to keep your computer and protect your business and the first crucial task is installing antivirus software. However, with a huge number of antivirus software rolling out their own version of computer protection features, the great dilemma is: which one should you trust with this critical security requirement for your business? The reliable and proven software supplier in Dubai highly recommends two of the most popular and highly acclaimed antivirus software:
Kaspersky Antivirus
It has been said that the day you install Kaspersky Antivirus on your computer will be the darkest day for hackers and perpetrators of detrimental threats to your business. Being one of the best antivirus software and among the winners of the Top Ten Reviews Silver Award, Kaspersky integrates state of the art technologies to detect worms, malware, spyware, and all types of viruses, and protect your computer/system from being infiltrated by even the newest and toughest threats – at a success rate of 100%! With an efficiently organized interface, this protection software allows you to set your own preferences, eliminating the need for constant monitoring. Kaspersky antivirus has many more outstanding features that place it among the ultimate business security software. No wonder software supplier Dubai considers it the best among the current variety of antivirus products and invariably recommends it for powerful business protection.
Dr. Web Antivirus
Dr. Web antivirus protection system is indisputably the Russian market leader in Internet security services. Its satisfied customers span the globe – a clear indication of the high quality antivirus software created by very talented Russian programmers. This protection software's many excellent features include:
- Identifying and removing both known and unknown viruses, as well as macro viruses
- Distinctive SpIDer Guard, which uses heuristic analysis to identify and remove all kinds of malicious (virus) activities
- Anti-spyware protection from Trojans and Spyware
- Anti-spam feature to get rid of annoying spam mails
- Parental control element to protect your children from dangerous cyber schemes and scams
- Virus database updates through the Internet
3. Business Automation Software (Megaplan CRM System) – Efficient Task Manager for Successful Business
In the 21st century, business success is often gauged in the context of information technologies. Ask any software supplier Dubai and he will tell you that the IT phenomenon and scenario has drastically changed the daily routine of contemporary businesses. Business automation and CRM software have gained momentum in recent years, making a lot of repetitive tasks a lot easier to perform and accomplish – and that works for both employer and employees alike!
Software suppliers in UAE encourage businesses to utilize the Megaplan CRM software. A business management tool that easily and efficiently automates essential business processes within the company, even as it simultaneously optimizes customer relationships. Megaplan modules provide fresh and up-to-date solutions to your business needs, inclusive of:
- Document storage and customer database maintenance for straightforward online transactions and clear-cut online billing system
- Planning of events and important meetings
- Automatic reminders for repetitive tasks to accomplish customary operations and reports, which also incorporate task templates to save valuable time
- Financial accounting, reporting, and analyzing
- Deadline and bonus system that encourages employees to give their best performance in a timely manner.
- Deliver customer value profitability, helping your business revenue and profit grow
- Redefine your IT experience by delivering customer driven, mobile-bred services with optimum efficiency but less friction
- Access the most current software versions by constantly updating product availability and compatibility, as well as checking details for withdrawn products from the market (which may have replacements that have the same or similar functionality)
- Expand and/or enhance your existing solution software landscape
- Create a balance between IT and business needs without sacrificing one over the other
- Gain control over the cost and scope of your software implementation
- Optimize ROI in software costs.
Software suppliers in UAE
Another advantage of using Megaplan CRM system is that it can easily be integrated with other (existing) office application. This CRM software is truly a reliable tool and partner towards your business' future success and supplier can actually vouch that it can improve business efficiency many times over.
The Advantage of Choosing Our Company (to Provide IT Services and Supply Business Software)
Our company offers the highest quality of IT services with graphic designing and supplies the most current software, which provides measurable values, thus you are assured that your software needs are met. We are not just the best software supplier, we also provide complete IT and business services using our expertise and strong technical skills and competence. Combined with our profound understanding of the industry, we are in a position to guarantee a distinctive strategy for business success to our clients across the globe.